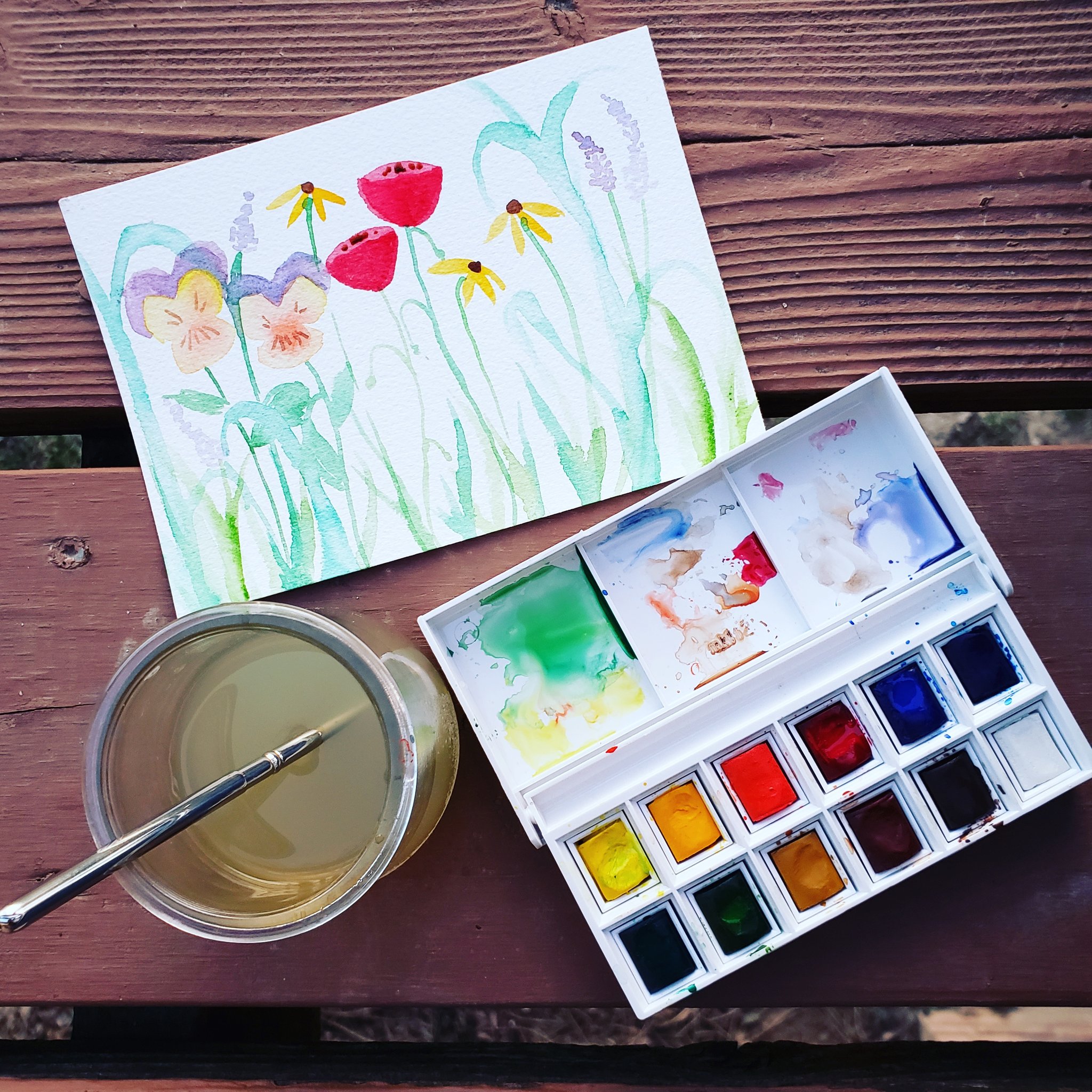 I want my art to be useful.
This has been plaguing me for a little over a year. Perhaps longer. Maybe the thought was always there, just resonating without words.
I want my art to be useful.
And is art useful when it's simply framed? When it is placed on someone's favorite wall beside a large window that overlooks the sea? Is it useful?
I think yes…maybe…to the person who hung it there. After all, once a piece is finished, it is no longer serving me. Once my signature is there, it now belongs to the rest of the world.
Are the evoked emotions the usefulness of art? The joy someone feels when seeing a beautiful landscape, or the smile that draws upon someone's mouth when she sees a painting of a baby with chubby legs. The satisfaction of the artist as she signs her name on a finished piece? Are these the usefulness of art?
Is the illustrative art more useful? The art that appears in our everyday lives, even when we don't realize it? Advertisements, puzzle pictures, and even the design on our fabrics. Gerald the Giraffe dancing to the night sounds in a beloved Children's Book. Are these the usefulness of art?
Is only the art that promotes growth or awareness useful? The powerful images of warfare or suffering, the gorgeous documentaries that beg the beauty of the Earth be preserved…
What makes art useful? What makes it not useful? Is that even possible?
Can art be pointless?
And maybe that's my fear. I don't want my art to be simply there. I don't want to create just because. I want an underlying reason, meaning, or purpose to be in place. Sometimes my art feels very close to me and to my heart and to everything I represent. Other times my art is just a frame on the wall.
On these days, I am an unfinished smudge.
I know a lot of artists who can create the same type of art with the same type of medium and with only the same two colors. And I suppose with their own focused style they have gained an appropriate meaning. A purpose. These are the artists we know of, we love, the artists we recognize when we see a piece we never have before.
But I'm not that kind of artist. I will wake up one morning wanting to draw bunnies and make people laugh and then next morning I will wake up in a monochromatic mood and want nothing to do with the sunshine outside and will paint nothing but dark figures among bare trees.
My style can vary, as my interests vary, as my soul varies.
And thankfully I've met a few artists like me. Artists who can't sit still. Always wondering, discovering. Always curious. We have a childish spark in our eyes, and we want to climb that tree! Is there a purpose for us in the world?
Does our art matter? Or are we just frames on the wall?
Silent. Voiceless. Dusted over and slightly bleached from the window's light.